Check out our Impact Report covering the OSRJL's inaugural year, 2021-22!
Note: Applications for classes taking place during the 2022-23 academic year are now closed. Applications for classes taking place during the 2023-24 academic year will be posted prior to each term, beginning in August 2023.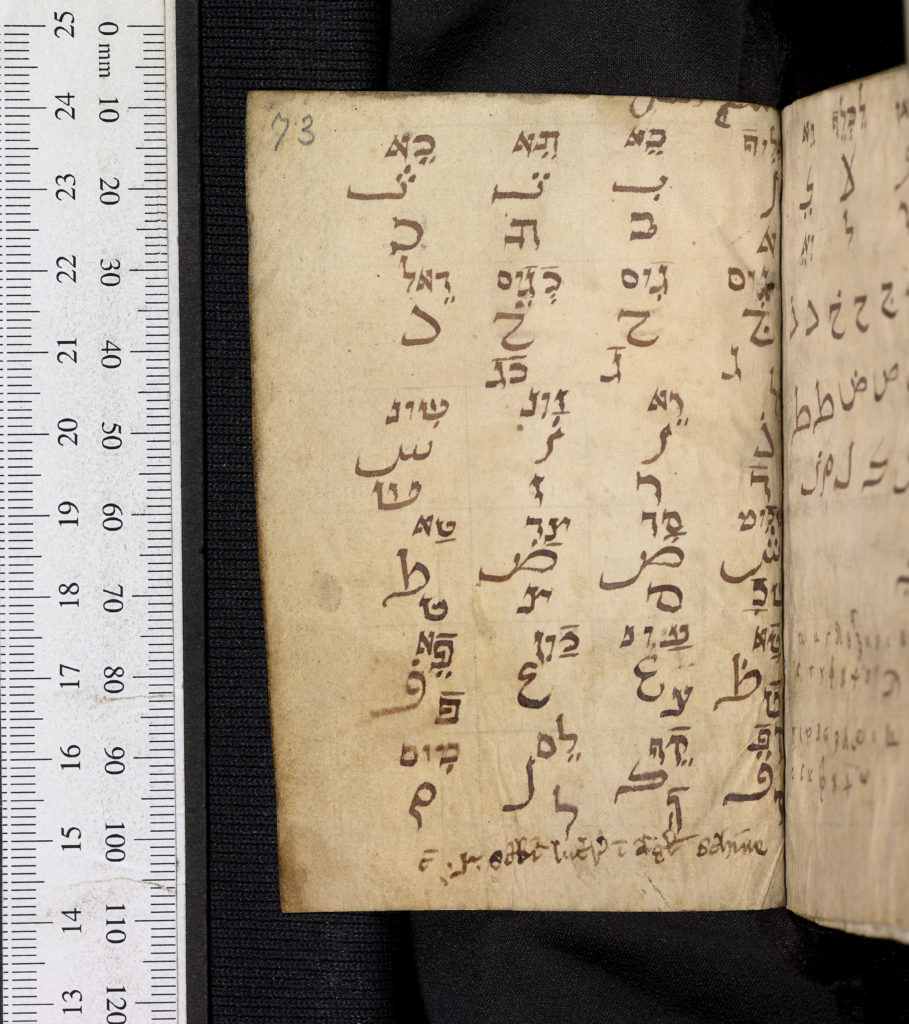 Begun in October 2021, the Oxford School of Rare Jewish Languages (OSRJL) of the Oxford Centre for Hebrew and Jewish Studies, in collaboration with other institutions globally including ILARA, offers a range of free online classes, taught by leading academics, on 15 vernacular languages spoken and/or written by Jews from the Middle Ages until today.
Languages to be taught during the 2022-23 academic year include the following. Click on the language name for class descriptions and more information.
The OSRJL is also pleased to share information about the online Judeo-Persian Literature in Translation class taught by Drs Ofir Haim (one of the OSRJL Judeo-Persian teachers) and Julia Rubanovich at The Hebrew University of Jerusalem. For details, please consult the class syllabus.
In addition to language classes, the OSRJL hosts: special Jewish music courses, a series of lectures, an academic blog entitled The Bookshelf, and a Visiting Fellows programme.
Applying
The number of places available for OSRJL language classes is limited. Priority is given to applicants who are current university students at any university globally (particularly those students studying Jewish Studies or related fields), but everyone is invited and welcome to apply.
All classes are free of charge to their students and are held online via Zoom. All those individuals accepted into the language classes programme will be eligible for certificates of participation subject to attendance requirements (missing no more than the equivalent of 2 classes per term of the course[s] taken) at the end of the academic year.
Please note that OSRJL classes run for different lengths of time: some for 1 term, some for 2 terms, and some for 3 terms. Those lasting multiple terms only invite and accept student applications at their start since the content of classes builds on itself each term and does not repeat; therefore, classes do not accept applications at any other points throughout the year. Students accepted to classes are expected to be able to attend them for their duration, however many terms that might be.
If you have any queries or comments, then please email the OSRJL Administrator, Ms Celeste Pan, or OCHJS Academic Registrar & OSRJL Coordinator, Ms Madeleine Trivasse, at osrjl@ochjs.ac.uk. To receive regular updates regarding the activities of the OCHJS, including the OSRJL programme, please email our Academic Administrator, Ms Priscilla Lange, at academic.administrator@ochjs.ac.uk and request to join our activities email list.