Visiting Fellows
Visiting Fellowships at the Centre for Hebrew and Jewish Studies are currently available for scholars wishing to join one of the Oxford Seminars in Advanced Jewish Studies. To read more about Visiting Fellowship opportunities, click here.
Visiting Scholars
The Centre is able to offer to Visiting Scholars access to shared office space in its premises at the Clarendon Institute, located in central Oxford. Visiting Scholars are encouraged to attend and participate in the academic activities of the University's Centre for Hebrew and Jewish Studies, all of which are conducted in English. They may be invited to present a paper relating to their research should a suitable opportunity arise. To apply, please click here.
Current Visiting Scholars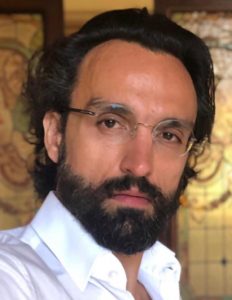 Professor Alessandro Maria Bruni
Alessandro Maria Bruni is tenured Associate Professor of Slavic Studies at the Ca' Foscari University of Venice in Italy. He completed his PhD at the Russian Academy of Science in Moscow (2004) and was a recipient of the Alexander von Humboldt Research Fellowship (2006-2008) and of Membership of the Institute for Advanced Study in Princeton (2012-2013). He has authored more than 70 scholarly publications in the field of Slavic Philology, Biblical Studies, Caucasology, Diachronic linguistics, Palaeography and Codicology (https://www.unive.it/data/people/11897641/pubb_anno). During his time as a Visiting Scholar at the OCHJS he plans to undertake a comparative analysis of the Old Church Slavonic version of the Book of Daniel with the LXX. Thanks to this research, scholars expect to be provided with new insights into our understanding of the textual history and of the literary growth of Daniel.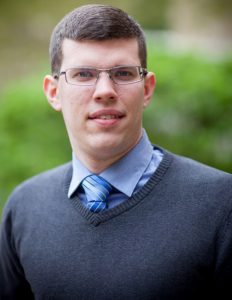 Dr Jeremiah Coogan
Jeremiah Coogan (PhD Notre Dame, MPhil Oxon) is a Marie Skłodowska-Curie Fellow in the Faculty of Theology and Religion and a Research Associate at Keble College. He is also a Junior Fellow in the Andrew W. Mellon Society of Fellows in Critical Bibliography at Rare Book School (University of Virginia) and a Fellow at the Oriel Centre for the Study of the Bible in Oxford.Jeremiah researches material texts and reading practices in the Roman Mediterranean. His first monograph, forthcoming from Oxford University Press, analyses Eusebius of Caesarea's fourth-century reconfiguration of the Gospels as a window into broader questions of technology and textuality in early Christianity. His current project uses the complex reception of Matthew's Gospel to engage ongoing debates about continuity and change in Second Temple, rabbinic, and early Christian texts.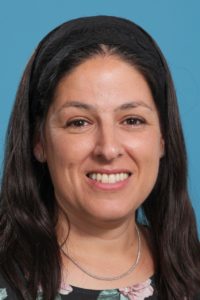 Dr Hila Dayfani
Hila Dayfani completed her PhD in Biblical Studies at Bar-Ilan University with a thesis that concerns the contribution of variants due to graphic similarity to the textual criticism of the Pentateuch. Her research interests include the study of the Pentateuch; Biblical and Post-Biblical Wisdom Literature; Dead Sea Scrolls; and Paleography.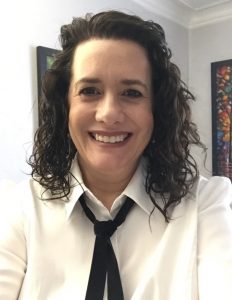 Dr Myrna Martin
Myrna Martin completed her DPhil in History at the University of Oxford in 2020. Her thesis, Walls and Gates: Jewish Ghettos and the Built Environment in Ferrara, Florence, and Modena (c. 1750-1840), is an innovative exploration of how Italian ghettos and their Jewish inhabitants were incorporated into municipal urban management policy and practice before, during, and after the first emancipation during Napoleonic rule of the peninsula. She is currently revising the thesis for publication as a monograph as it brings Italian Jewry, heretofore largely unrepresented, into the discourse surrounding pre-emancipation in Europe. Her recent article, 'Outsiders on the Inside: Italian Jewish Ghettos and Cholera in the 1830s', published in the January 2019 issue of European History Quarterly has garnered significant levels of academic engagement. This article challenges the lachrymose perception of Jewish experience before emancipation and illustrates the inclusion of Italian Jewry in municipal efforts to mitigate the impact of epidemic cholera. Her second project, which develops out of research conducted during her DPhil, is an exploration of burial and cemetery management. This line of inquiry investigates how Jews and other religious minorities, including Muslims and Zoroastrians, were included in municipal planning related to the transition from intra-mural to extra-mural burial from the late eighteenth through the mid-nineteenth century. Broadly conceived as a comparative study, she plans to use the cities of Florence, Paris, and London as case studies, and will begin working on literature surveys and preliminary archival work during her time as a Visiting Scholar at OCHJS.
Dr Lucy Pick
Lucy Pick is a historian of medieval thought and culture. Her research interests include the relationships between gender, power, and religion, and the translation of science and philosophy in the twelfth and thirteenth centuries and its impact on relations between religious groups. She is currently working on the earliest Latin translation of Maimonides' Guide for the Perplexed. Her first book, Conflict and Coexistence: Archbishop Rodrigo and the Muslims and Jews of Thirteenth-Century Spain (University of Michigan 2004), discusses Jewish, Christian, and Muslim relations in Toledo. Her second, Her Father's Daughter: Gender, Power, and Religion in Early the Spanish Kingdoms (Cornell 2017) examines the careers of royal women in early medieval Spain. She is also the author of the novel, Pilgrimage (Cuidono 2014), a story about the Middle Ages that explores betrayal, friendship, illness, miracles, healing, and redemption on the road to Compostela.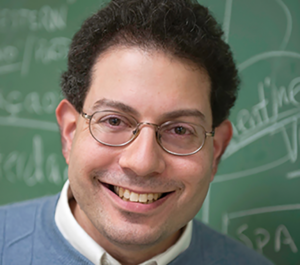 Professor Adam Shear
Adam Shear is Associate Professor of Jewish History in the Department of Religious Studies at the University of Pittsburgh. Whilst on research leave for 2021-2022, he is visiting Oxford for Michaelmas Term where he is a Visiting Fellow at Magdalen College. His research focuses on early modern Jewish intellectual and cultural history, with a particular focus on the history of books and the transmission of knowledge. At Oxford, he is working on a monograph project with the working title, "People of Books: Transforming the Medieval Jewish Library in the Early Age of Print" where he focuses on ways that early printers and publishers adapted, presented, and packaged medieval Hebrew texts using the new medium of print. He is also doing research related to Footprints: Jewish Books Through Time and Place (https://footprints.ctl.columbia.edu/), that he co-directs with Michelle Chesner (Columbia), Marjorie Lehman (JTS), and Joshua Teplitsky (Stony Brook, formerly OCHJS and St Peters College). Footprints a long-term collaborative research project and database tracking dissemination of and movement of early printed Hebraica and Judaica. Shear has held fellowships from the Katz Center for Advanced Judaic Studies at the University of Pennsylvania, the Memorial Foundation for Jewish Culture, the Israel Institute, and the US-Israel Fulbright Foundation. At the Center for Jewish History in New York, he was the convenor, along with Marjorie Lehman, of the Center's first scholarly working group devoted to the history of the Jewish book from 2009-2015. He was co-editor of the AJS Review, the scholarly journal of the Association for Jewish Studies, from 2016-2020.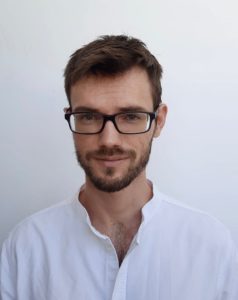 Dr Daniel J. Waller
Daniel Waller is a research fellow at the Centre for the Study of the Bible at Oriel College. He works primarily on late antique ritual practices, with a particular focus on the intersections between magic, rhetoric, and poetics. His doctoral dissertation, completed at the University of Groningen in 2020 and currently under revision for publication, represents a rhetorical poetics of the Jewish Babylonian Aramaic incantation bowls and examines the rhetorical deployment of narrative as a persuasive tool in ancient magical texts. Persuasive appeals reveal people's orientations and attitudes towards supernatural powers, and the types of narrative deployed in the incantation bowls reveal the human actors behind these magical texts in the active, imaginative process of constructing and negotiating their relationships with demons, angels, and God. This research is thus not just about the use of the word to leverage the world; it is also a story of imagination in the service of magic. Daniel's other ongoing projects include the preparation of critical editions of several unpublished incantation bowls, as well as a study of the complex relationships between object, image, and the material dimensions of writing that are instantiated by this striking body of magico-religious objects.