The OCHJS hosts a number of visiting academics each year through the following 3 status options.
---
Visiting Fellows
Visiting Fellowships through the Centre for Hebrew and Jewish Studies are available for senior scholars wishing to join one of the Oxford Seminars in Advanced Jewish Studies or to conduct research in rare Jewish languages through the Oxford School of Rare Jewish Languages Visiting Fellowship programme.
---
Current Visiting Fellows
Oxford School of Rare Jewish Languages Visiting Fellow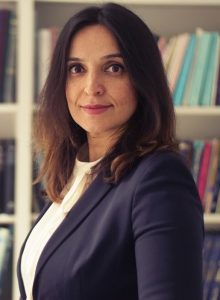 Professor Saloumeh Gholami
Saloumeh Gholami is a Professor of Minority Languages in the Middle East at the Institute for Empirical Linguistics, Goethe University of Frankfurt, Germany. Her research interests include comparative and historical linguistics, documentary linguistics, language and identity, perceptual dialectology and codicology, with a focus on minority languages, among them Judeo-Iranian.
In addition to a wide range of topics, she teaches Judeo-Iranian languages. She is the author of the article 'Judeo-Hamadani: The Language of Jews in Hamadan and Its Origins'.
With a Feodor Lynen grant from the Alexander von Humboldt Foundation for experienced researchers (2018–2020), she studied the so-called Judeo-Hamadani language, one of the last remaining Jewish languages in Iran.
Her current project deals with Judeo-Gorani, Gorani texts in Hebrew script.
---
Visiting Scholars
OCHJS Visiting Scholars—senior scholars accepted by application to the Oxford Centre for Hebrew and Jewish Studies who come to Oxford to work on their current, independent research projects—are advised on how to apply for a Bodleian Readers Card to access the Bodleian Libraries as well as given access to shared office space in the OCHJS's premises at the Clarendon Institute, located in central Oxford. Visiting Scholars are invited and encouraged to attend and participate in the academic activities of the Oxford Centre for Hebrew and Jewish Studies, all of which are conducted in English. They may be invited to present a paper relating to their research should a suitable opportunity arise.
Individuals wishing to be academic visitors at the University of Oxford and obtain a University Card may apply to be affiliated with the Faculty of Asian and Middle Eastern Studies (AMES). For information, please email Trudi Pinkerton at trudi.pinkerton@ames.ox.ac.uk.
---
Current Visiting Scholars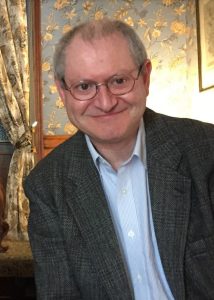 Emeritus Professor David Aberbach
David Aberbach was Professor of Hebrew and Comparative Studies at McGill University until the end of 2022. He did his DPhil at Oxford and has held visiting fellowships at the Kennedy Center for International Development, Harvard University and the Department of International Development, London School of Economics. He has published in several areas combining literature and the social sciences, including loss and separation, charisma, national poetry and poverty. His books on Hebrew literature include studies of Mendele Mocher Sefarim, C. N. Bialik and S. Y. Agnon; Imperialism and Biblical Prophecy 750-500 BCE; Revolutionary Hebrew, Empire and Crisis; and The Bible and the 'Holy Poor': from the Tanakh to Les Misérables. His most recent book is The Hebrew Bible, Nationalism and the Origins of Anti-Judaism (for a talk on this subject, see the OCHJS's Vimeo profile). Since 2019, he has been affiliated with the Environmental Change Institute at Oxford, where he has recently published a book on environmental moral dilemmas in literature from the Hebrew Bible to the present. At the OCHJS, he will be working on Mendele's Natural History (Toldot Ha-Teva), the first textbook of its kind in Hebrew and a major achievement in the growth of modern Hebrew, and the final volume of which was published 150 years ago. He will also be preparing for publication a book on Bialik, the Hebrew Bible and the Literature of Nationalism, originally the subject of his Oxford MLitt (1977).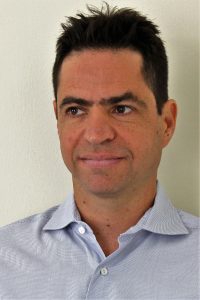 Professor Yoav Alon
Yoav Alon (DPhil Oxon) is a professor in the Department of Middle Eastern and African History at Tel Aviv University. He wrote his doctoral thesis at Oxford University on the creation of the modern Jordanian state under the British mandate, and the integration of the tribal population into the modern structures of the new state (2001). Professor Alon is the author of The Making of Jordan: Tribes, Colonialism and the Modern State (London: I.B. Tauris, 2007). His second book, The Shaykh of Shaykhs: Mithqal al-Fayiz and Tribal Leadership in Modern Jordan (Stanford: Stanford University Press, 2016), is the2017 IPPY Award Gold Medallist in the World History category. During his time as a Visiting Scholar at the OCHJS, he plans to write a book about the deportation of Jewish militiamen by the British Government of Palestine and the formers' internment in Africa during 1944-1948.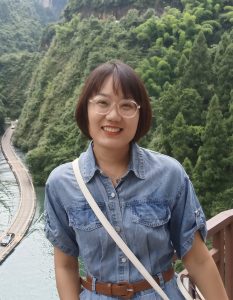 Dr Ma Danjing
Ma Danjing is a researcher of the Center for Israel Studies at Henan University (Kaifeng, China) and an Associate Professor of the School of History and Culture, Henan University. She received her BA and MA from Henan University and her PhD from the Chinese Academy of Social Sciences. In 2014, she was awarded the fellowship of the PBC (Planning and Budget Committee of the Israeli Council for Higher Education) Program for Outstanding Post-doctoral Researchers from China and India, and pursued her post-doctoral research at Ben-Gurion University of the Negev. She translated Simon Sebag Montefiore's book Jerusalem: The Biography into Chinese with another Chinese scholar; this translated work was reprinted many times and sold over a million copies in China. She is also the Associate Editor of a series of books called Bluebook of Israel: Annual Report on Israel's National Development. As of 2022, seven Bluebook of Israel volumes had been published by Social Sciences Academic Press of China, and the eighth will be published soon. Dr Ma Danjing's research interests focus on Hasidism, Russian and East European Jewry and the politics of Israel. Currently, she is working on her national research project titled 'International Jewish philanthropic organizations and the shaping of the state of Israel'.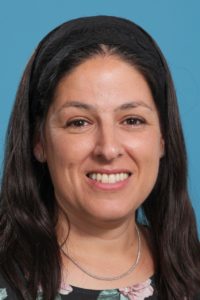 Dr Hila Dayfani
Hila Dayfani completed her PhD in Biblical Studies at Bar-Ilan University with a thesis that concerns the contribution of variants due to graphic similarity to the textual criticism of the Pentateuch. Her research interests include the study of the Pentateuch; Biblical and Post-Biblical Wisdom Literature; Dead Sea Scrolls; and Paleography.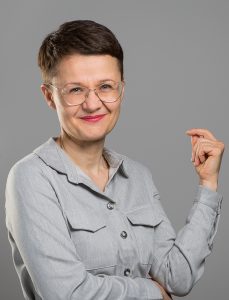 Professor Joanna Dyduch
Joanna Dyduch is Associate Professor at the Jagiellonian University in Krakow, as well as a political scientist and international relations scholar based at the Institute of Middle and Far East, where she chairs the Department of Israel.
Her research interests focus on intersections between international relations and public policies. She specialises in Israel Studies, with a particular focus on Israel's foreign policy and its relations with Europe. Most recently, she has been working on a research project devoted to the impact of history on contemporary political international relations, examining a case study of Israel's relations with Poland in the wider context of Polish-Jewish relations, their historical legacy and heritage.
Joanna's papers have been published in international journals (e.g., Journal of European Integration, Israel Studies Review, Energy Policy, Religions). She has also contributed to edited volumes published by Routledge, Brill and Palgrave. Most recently, she was a Visiting Scholar at Maryland University, USA (2022); University of Potsdam, Germany (2020); Matej Bel University in Banska Bystrica, Slovakia (2019); University of Vienna, Austria (2017); and a research fellow of the German Institute for International and Security Affairs (SWP) (2018).
From 2019-2022, she served as the President of the European Association for Israeli Studies (now she serves as an Executive Board Member) and, since 2021, she has been a Member of the Board Directors of the Association of Israel Studies, based in the US.
At the OCHJS, she will be working on a project titled: 'Trajectories of Polish–Israeli Relations: from Partnership to Crisis (2004-2020). Between Europeanisation and Atlanticism in the Context of Ideological Changes and a Policy-Making Styles Re-Evaluation', financed by NAWA as part of the Bekker Scholarship Programme.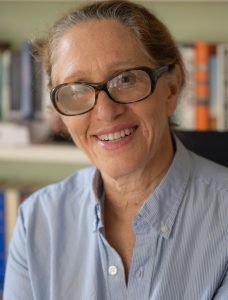 Professor Emily Rose
Emily M. Rose, MBA, PhD, is a scholar of Medieval and Early Modern Europe whose work has been hailed as 'a model of thoroughgoing historical scholarship presented to a general audience and should be studied by scholars who wish to bring the humanities to the public square'.
A graduate of Oxford with an Honours degree in Modern History, she has been a Research Associate at the Department of History, Harvard University for the past two years and, before that, taught at five universities. Her project at OCHJS will examine 'Expulsion, "Re-admission", Celebration: Jews of England and the Construction of a National Identity'.
Rose's first book, The Murder of William of Norwich: The Origins of the Blood Libel in Medieval Europe (Oxford University Press, 2015), was named one of the 'Ten Best History Books of the Year' by the Sunday Times of London and described by the Wall Street Journal as 'a landmark of historical research'. The American Historical Review called it 'a significant achievement' and the AJS Review described it as 'a truly excellent book. It deserves to be read and studied by scholars in many if not all fields of medieval studies'. It won the Ralph Waldo Emerson Award from the Phi Beta Kappa Association and was awarded the 2017 Albert C. Outler Prize of the American Society for Church History for the best ecumenical church history monograph.
Rose also has published on Christian-Jewish relations in late antiquity, as well as on European politics and finance in the early modern world. Rose's articles have appeared in Parliamentary History, the Huntington Library Quarterly and the Virginia Magazine of History, and are forthcoming in Maine History and Studies in the Age of Chaucer. Her essay on 'Blood Libel, Crusades and Popular Violence' has just appeared in The Cambridge Companion to the History of Antisemitism (Cambridge University Press, 2022).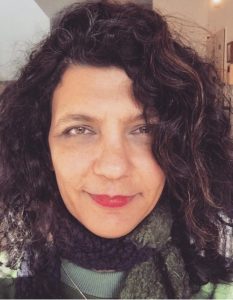 Dr Shira Stav
Dr Shira Stav is a scholar of Hebrew literature, a poet, a translator, and a literary critic. She is also a senior lecturer in the department of Hebrew Literature at Ben-Gurion University of the Negev, Israel. Her research areas are Comparative Literature and Hebrew Literature, Feminist Studies and Psychoanalysis. Her current project on Hebrew poetic memoirs deals with the turn to self-documentation in Israeli contemporary poetry. Stav is the author of Reconstructing Daddy: Fathers and Daughters in Modern Hebrew Poetry (2014, in Hebrew); The Return of the Absent Father: A New Reading of a Chain of Stories from the Babylonian Talmud (2022, together with Haim Weiss; University of Pennsylvania Press); and many journal articles. Stav is the editor of All the Lights Went out at Once: The Prose of Tirtza Atar (2010) and of Pain in Flesh and Blood: Essays on Malady, Suffering and Indulgence of the Body (2013, together with Oreet Meital). Stav has been a research fellow at the Katz Center for Advanced Judaic Studies in Philadelphia; Taube Center at Stanford University; and the Jewish Studies program at University of California, Santa Cruz. In addition to her academic work, Stav translated and edited wide collections of poems by the praised American poets Sharon Olds (TheFloor of our Life, 2017) and Ocean Vuong (soon to be published). Since 2005 Stav is a regular contributor of book reviews to the literary supplement of the Israeli newspaper Haaretz and won the 2009 Bernstein Prize for literary criticism. She published two collections of poetry: Lashon Itit (Slow Tongue) in 2012 and Shrir Halev (Muscle of the Heart) in 2019. She won the 2007 TevaAward for young Hebrew poets and the 2013 Bernstein Prize for poetry. Her poems have been translated into English, German, French, and Arabic.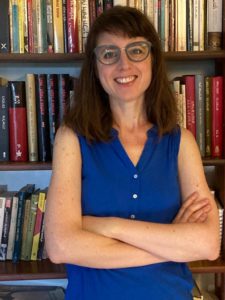 Dr Judith Weiss
Dr Judith Weiss is a Senior Lecturer at the Goldstein-Goren Department for Jewish Thought at Ben-Gurion University of the Negev. She studies Kabbalah, with special focus on medieval Kabbalah and Renaissance Christian Kabbalah. She published three books on the Kabbalistic thought of Guillaume Postel, as well as articles on Jewish and Christian Kabbalah. Her current project deals with the non-Jewish context in which early Sefirotic theology evolved.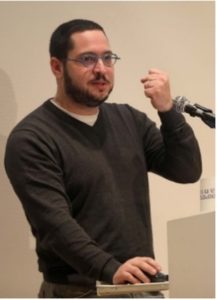 Professor Tzahi Weiss
Tzahi Weiss is a Professor of Jewish Mysticism and Hebrew Literature at the Open University of Israel and the former Dean of Research at the university. He is the author of numerous studies including four books: Sefer Yeṣirah and its Contexts: Other Jewish Voices (Penn Press 2018); Cutting the Shoots: The Worship of The Shekhinah in the World of Early Kabbalistic Literature (The Hebrew University Magnes Press: Jerusalem 2015); Letters by which Heaven and Earth were Created: The Origins and the Meanings of the Perceptions of Alphabetic Letters as Independent Units in Jewish Sources of Late Antiquity (Bialik Press 2014 ); and The Death of the Shekhinah in S.Y. Agnon's Oeuvre (Bar Ilan University Press 2009). He is the head of the 'Commentaries to the Ten Sefirot' research project, funded by the Israeli Science Foundation. His coming book will be dedicated to the historical contexts of the emergence of the Sefirotic Literature (Kabbalah) in the early 13th century.
---
Junior Visiting Scholars
Individuals advanced in their doctoral or postdoctoral work may apply for Junior Visiting Scholar status at the Oxford Centre for Hebrew and Jewish Studies to carry out their own independent research. Junior Visiting Scholars are invited to attend and participate in the events and activities of the Oxford Centre for Hebrew and Jewish Studies and will be advised as to how they may apply for a Bodleian Readers Card to access the Bodleian Library system. However, Junior Visiting Scholars are not permitted to participate in activities of the University of Oxford more broadly; those wishing to do so must apply for visiting student status separately through the University and at a cost.
---
Current Junior Visiting Scholars
There are no current Junior Visiting Scholars.