The OCHJS hosts a number of visiting academics each year through the following 3 status options.
---
Visiting Fellows
Visiting Fellowships of the Centre for Hebrew and Jewish Studies are available for postdoctoral researchers and senior scholars through our Oxford Seminars in Advanced Jewish Studies programme, which hosts four streams of Visiting Fellowships: OCHJS-IHBMR Visiting Fellowships in Manuscript Studies, OSRJL Visiting Fellowships in Rare Jewish Languages, Salo and Jeannette Baron Visiting Fellowships in Jewish History and Yishai Shahar Visiting Fellowships in Jewish Art History. Visiting Fellows are invited to participate in and contribute to the OCHJS's academic activities (all of which are conducted in English), given shared office space at the Clarendon Institute, issued individual University Cards and receive honoraria. They may be invited to present a paper relating to their research should a suitable opportunity arise. Calls for applications are posted each academic year; to see if any are currently open, click the button below.
---
Current Visiting Fellows
Professor Susanne Marten-Finnis
Susanne Marten-Finnis is a Leverhulme Emeritus Visiting Fellow at OCHJS. She is a Professor of Applied Linguistics (Emerita) at the University of Portsmouth. In her publications, Susanne explores the nexus between Jewish literary activities and European thought. Her focus is on the Jewish textual tradition in the European countries of former Jewish residency and migration. Her second research strand is the cultural production of Russia Abroad during the first third of the twentieth century, including art publishing, Russian Orientalism and heterotopias in Central Asia. A more recent research project is about geopolitics in the historical borderlands of Europe during a period of shifting power balance in Oriental trade. Recognizing the geographical nature of sixteenth-century Poland and the strategic relevance of her borderlands, the project scrutinises the recruitment campaign of Sigismund III, King of Poland and Grand Duke of Lithuania, towards Sephardic Jewish resettlement in Zamość – a Renaissance-style city, founded in Poland in 1580. 
---
Visiting Scholars
Visiting Scholars—senior scholars accepted by application to the Oxford Centre for Hebrew and Jewish Studies who come to Oxford to work on their current, independent research projects—are advised on how to apply for a Bodleian Readers Card to access the Bodleian Libraries as well as given access to shared office space in the Clarendon Institute. Visiting Scholars are invited and encouraged to attend and participate in the academic activities of the Oxford Centre for Hebrew and Jewish Studies, all of which are conducted in English. They may be invited to present a paper relating to their research should a suitable opportunity arise.
Individuals wishing to be academic visitors at the University of Oxford and obtain a University Card may apply to be affiliated with the Faculty of Asian and Middle Eastern Studies (AMES). For information, please email Trudi Pinkerton at trudi.pinkerton@ames.ox.ac.uk.
---
Current Visiting Scholars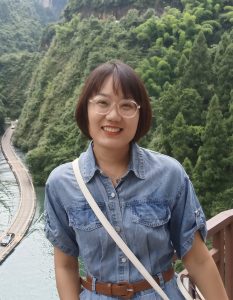 Dr Ma Danjing
Ma Danjing is a researcher of the Center for Israel Studies at Henan University (Kaifeng, China) and an Associate Professor of the School of History and Culture, Henan University. She received her BA and MA from Henan University and her PhD from the Chinese Academy of Social Sciences. In 2014, she was awarded the fellowship of the PBC (Planning and Budget Committee of the Israeli Council for Higher Education) Program for Outstanding Post-doctoral Researchers from China and India, and pursued her post-doctoral research at Ben-Gurion University of the Negev. She translated Simon Sebag Montefiore's book Jerusalem: The Biography into Chinese with another Chinese scholar; this translated work was reprinted many times and sold over a million copies in China. She is also the Associate Editor of a series of books called Bluebook of Israel: Annual Report on Israel's National Development. As of 2022, seven Bluebook of Israel volumes had been published by Social Sciences Academic Press of China, and the eighth will be published soon. Dr Ma Danjing's research interests focus on Hasidism, Russian and East European Jewry and the politics of Israel. Currently, she is working on her national research project titled 'International Jewish philanthropic organizations and the shaping of the state of Israel'.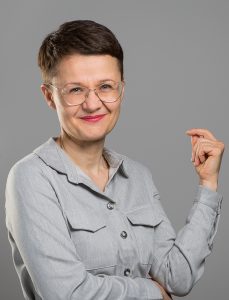 Professor Joanna Dyduch
Joanna Dyduch is Associate Professor at the Jagiellonian University in Krakow, as well as a political scientist and international relations scholar based at the Institute of Middle and Far East, where she chairs the Department of Israel.
Her research interests focus on intersections between international relations and public policies. She specialises in Israel Studies, with a particular focus on Israel's foreign policy and its relations with Europe. Most recently, she has been working on a research project devoted to the impact of history on contemporary political international relations, examining a case study of Israel's relations with Poland in the wider context of Polish-Jewish relations, their historical legacy and heritage.
Joanna's papers have been published in international journals (e.g., Journal of European Integration, Israel Studies Review, Energy Policy, Religions). She has also contributed to edited volumes published by Routledge, Brill and Palgrave. Most recently, she was a Visiting Scholar at Maryland University, USA (2022); University of Potsdam, Germany (2020); Matej Bel University in Banska Bystrica, Slovakia (2019); University of Vienna, Austria (2017); and a research fellow of the German Institute for International and Security Affairs (SWP) (2018).
From 2019-2022, she served as the President of the European Association for Israeli Studies (now she serves as an Executive Board Member) and, since 2021, she has been a Member of the Board Directors of the Association of Israel Studies, based in the US.
At the OCHJS, she will be working on a project titled: 'Trajectories of Polish–Israeli Relations: from Partnership to Crisis (2004-2020). Between Europeanisation and Atlanticism in the Context of Ideological Changes and a Policy-Making Styles Re-Evaluation', financed by NAWA as part of the Bekker Scholarship Programme.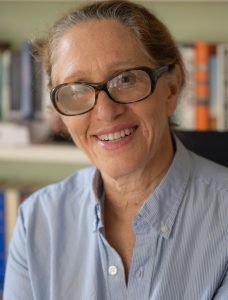 Dr Emily Rose
Emily M. Rose, MBA, PhD, is a scholar of Medieval and Early Modern Europe whose work has been hailed as 'a model of thoroughgoing historical scholarship presented to a general audience and should be studied by scholars who wish to bring the humanities to the public square'.
A graduate of Oxford with an Honours degree in Modern History, she has been a Research Associate at the Department of History, Harvard University for the past two years and, before that, taught at five universities. Her project at OCHJS will examine 'Expulsion, "Re-admission", Celebration: Jews of England and the Construction of a National Identity'.
Rose's first book, The Murder of William of Norwich: The Origins of the Blood Libel in Medieval Europe (Oxford University Press, 2015), was named one of the 'Ten Best History Books of the Year' by the Sunday Times of London and described by the Wall Street Journal as 'a landmark of historical research'. The American Historical Review called it 'a significant achievement' and the AJS Review described it as 'a truly excellent book. It deserves to be read and studied by scholars in many if not all fields of medieval studies'. It won the Ralph Waldo Emerson Award from the Phi Beta Kappa Association and was awarded the 2017 Albert C. Outler Prize of the American Society for Church History for the best ecumenical church history monograph.
Rose also has published on Christian-Jewish relations in late antiquity, as well as on European politics and finance in the early modern world. Rose's articles have appeared in Parliamentary History, the Huntington Library Quarterly and the Virginia Magazine of History, and are forthcoming in Maine History and Studies in the Age of Chaucer. Her essay on 'Blood Libel, Crusades and Popular Violence' has just appeared in The Cambridge Companion to the History of Antisemitism (Cambridge University Press, 2022).
---
Junior Visiting Scholars
Individuals advanced in their doctoral or postdoctoral work may apply for Junior Visiting Scholar status at the Oxford Centre for Hebrew and Jewish Studies to carry out their own independent research. Junior Visiting Scholars are invited to attend and participate in the events and activities of the Oxford Centre for Hebrew and Jewish Studies (all of which are conducted in English) and will be advised as to how they may apply for a Bodleian Readers Card to access the Bodleian Library system. However, Junior Visiting Scholars are not permitted to participate in activities of the University of Oxford more broadly; those wishing to do so must apply for visiting student status separately through the University and at a cost.
---
Current Junior Visiting Scholars
There are no current Junior Visiting Scholars.