Visiting Fellows
Visiting Fellowships through the Centre for Hebrew and Jewish Studies are available for senior scholars wishing to join one of the Oxford Seminars in Advanced Jewish Studies or to conduct research in rare Jewish languages through the Oxford School of Rare Jewish Languages Visiting Fellowship programme. To read more about Visiting Fellowship opportunities, click here.
Visiting Scholars
Visiting Scholars—senior scholars accepted by application to the Centre for Hebrew and Jewish Studies who come to Oxford to work on their current, independent research projects—are granted University Cards with access to the Bodleian Library system, as well as possible access to shared office space in its premises at the Clarendon Institute, located in central Oxford. Visiting Scholars are invited and encouraged to attend and participate in the academic activities of the University's Centre for Hebrew and Jewish Studies, all of which are conducted in English. They may be invited to present a paper relating to their research should a suitable opportunity arise. For more details of this status and to apply, please click here.
Junior Visiting Scholars
Individuals advanced in their doctoral or postdoctoral work may apply for Junior Visiting Scholar status at the Oxford Centre for Hebrew and Jewish Studies to carry out their own independent research. Junior Visiting Scholars are invited to attend and participate in the events and activities of the Oxford Centre for Hebrew and Jewish Studies and will be advised as to how they may apply for a Bodleian Readers Card to access the Bodleian Library system. However, Junior Visiting Scholars are not permitted to participate in activities of the University of Oxford more broadly; those wishing to do so must apply for visiting student status separately through the University and at a cost. For more details of Junior Visiting Scholar status and to apply, please click here.
Current Visiting Fellows
Oxford Seminar in Advanced Jewish Studies
'Philosophy in Scripture': Jewish Philosophical Interpretation of the Hebrew Bible in the Late Medieval Period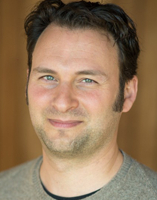 Dr Raphael Dascalu
Raphael Dascalu completed his PhD in History of Judaism at the University of Chicago in 2016. His subsequent monograph, A Philosopher of Scripture: The Exegesis and Thought of Tanḥum ha-Yerushalmi (Leiden: Brill, 2019), was recipient of the David R. Blumenthal Prize in Medieval Jewish Studies. As its title suggests, it focuses on the works of Tanḥum b. Joseph ha-Yerushalmi (d. 1291)—a creative and eclectic Judaeo-Arabic lexicographer, exegete, philosopher, and mystic. Raphael's current research continues to focus primarily on Judaeo-Arabic thought and literature in the late medieval period, and seeks to situate Jewish thought and praxis within the broader context of Islamicate intellectual and spiritual movements. He is currently based in Melbourne, Australia, where he is an Adjunct Research Associate at Monash University.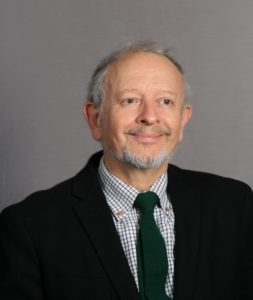 Professor Paul B. Fenton
Both an Arabist and Hebraist, Professor Paul B. Fenton was Co-Director of the Department of Arabic and Hebrew Studies at the Sorbonne Université, Paris, where he had been Professor of Hebrew Language and Literature since 1996. He is also a statutory research member of the Laboratoire de l'étude des monothéismes (CNRS).
After Rabbinical studies, he majored in Semitics at Strasbourg University and St. Joseph University in Beirut. He went on to complete his PhD in Mediaeval Jewish Philosophy and Judaeo-Arabic Literature under Georges Vajda (Sorbonne, 1976).
From 1978-1982, he was Research Assistant at the Cairo Genizah Unit at Cambridge University Library. Before his appointment at the Sorbonne, he had been Professor of Hebrew at Strasbourg University.
His field of research covers various aspects of Jewish civilisation in the Muslim world, including comparative Jewish and Islamic philosophy, theology and mysticism.
He is director of the E. J. Brill series « Études sur le judaïsme médiéval », and has published numerous studies and monographs in the field of Jewish culture in the Islamic context in several languages, notably his Deux traités de mystique juive (1987); Moïse Ibn 'Ezra, philosophe et poète andalou du XIIe siècle (1997); Le Commentaire kairouanais sur le Livre de la Création (2002); Joseph Ibn Waqâr, The Principles of the Qabbalah (2004); Judah Ibn Malka, La Consolation de l'expatrié spirituel (2007); Juda al-Harizi, Kitâb al-Durar, The Book of Pearls (2009); Muhammad Ibn Zikri (17th c.), On the Eminence of Israelites and Arabs (Madrid, CSIC, 2015); Exile in the Maghreb: Jews under Islam (2016); and Samuel Romanelli, Voyage en pays arabe (2019). His latest book, Getzel Selikovitsch, un aventurier juif au pays du Mahdi (2021), is translation from Yiddish of an Orientalist's biography.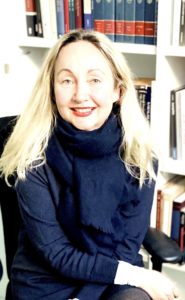 Dr Andrea Gondos
Andrea Gondos' current work probes the genre of Jewish magical recipes as sites of knowledge production focusing on the interplay among diverse epistemic fields: material culture, medicine, gender, lived religion, and embodiment in early modern East-Central Europe. She is a Post-Doctoral Associate in the Emmy Noether Research Group, "Patterns of Knowledge Circulation: The Transmission and Reception of Jewish Esoteric Knowledge in Early Modern East-Central Europe," funded by the DFG (German Research Council), in the Institute of Jewish Studies, Free University in Berlin. Her first monograph, titled Kabbalah in Print: The Study and Popularization of Jewish Mysticism in Early Modernity (New York: SUNY, 2020), examines the cultural impact of study guides to Kabbalah, and the role of secondary elites in East-Central Europe in the dissemination of Jewish mystical concepts and ideas in the period 1550 to 1650.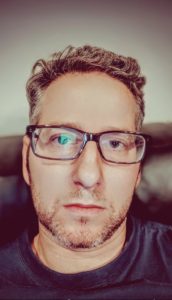 Dr Oded Horezky
Oded Horezky is a research associate at the Thomas-Institute of the University of Cologne. His research interests include medieval Jewish philosophy, history of science, medieval biblical exegesis, critical editions of medieval Hebrew texts, medieval Hebrew manuscripts, and digital humanities. Since 2017 Oded works as the lead Hebrew editor at the "Averroes-Edition" Project— "Averroes (Ibn Rušd) and the Arabic, Hebrew and Latin Reception of Aristotle's Natural Philosophy"—a long-term, trilingual edition project comprising commentaries and writings on the Aristotelian corpus by Ibn Bāǧǧa and Ibn Rušd, conducted by The North-Rhine Westphalian Academy of Sciences, Humanities and the Arts (https://averroes.uni-koeln.de/). He is currently preparing a critical edition of the Hebrew translation of Averroes's Long Commentary on Aristotle's Physics. In 2014-2016, Oded was a research associate in the DARE Project (Digital Averroes Research Environment) of the Thomas-Institute (http://dare.uni-koeln.de/), and in 2013 a "Tikvah Fellow" at the Tikvah Fund in New York. His doctoral dissertation on Maimonides and Gersonides was completed in 2017 at the University of Haifa under the supervision of Professor Menachem Kellner and Professor Daniel Statman. His publications deal with the reception of Gersonides by Isaac Abravanel, Ṭodros Ṭodrosi's philosophical-scientific anthology and the reception of Averroes's commentaries on the Corpus Aristotelicum, the history of medieval Hebrew scientific terminology, and a forthcoming study on Gersonides' astrophysics and epistemological optimism. His research project at the OCHJS will be focused on the philosophical interpretations of the biblical law among Provençal Jewish scholars in the fourteenth-century.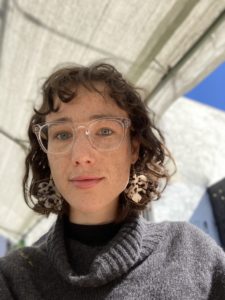 Ms Rachel Katz
Rachel Katz is a PhD student at the University of Chicago. She studies the popularization of philosophy and science through traditional genres of literature among medieval Jewish communities in Spain and southern France, as well as the conservative reactions provoked by these popularizations of philosophy. Her dissertation focuses on a highly influential yet understudied collection of philosophical sermons from late 15th c. Spain, the Aqedat Yizhaq of Isaac Arama.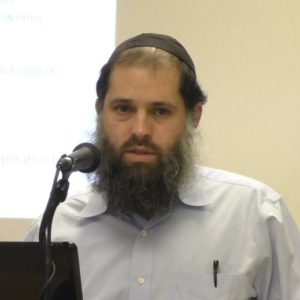 Dr Israel Sandman
Dr Israel M. Sandman researches Hebrew manuscripts, medieval Jewish thought, and the integration of medieval thought into Kabbalah and Hasidism. He has taught Jewish Studies at the University of Wisconsin/Madison, Loyola University Chicago, and University College London, where he held a long-term research position. Currently, he is at the British Library, where he is cataloguing and researching the century-old archive of Chief Rabbi Ezra Dangoor of Baghdad.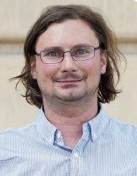 Dr Tamás Visi
Tamás Visi is tenured Associate Professor of Jewish Studies at the Palacký University of Olomouc in the Czech Republic. He completed his PhD in Medieval Studies at the Central European University in Budapest (2006) and was a recipient of the Marie Curie Scholarship (2007-2009 and 2010-2013) as well as a fellow of The Institute for Advanced Studies at the Hebrew University of Jerusalem (2012). He is also a collaborator of the Averroes Edition project at the Thomas Institute, University of Cologne, since 2016. He has authored several scholarly publications in the field of medieval Jewish intellectual history. During his time at the OCHJS, he plans to undertake a comparative analysis of Jewish and Christian philosophical-scientific exegesis of the creation narrative.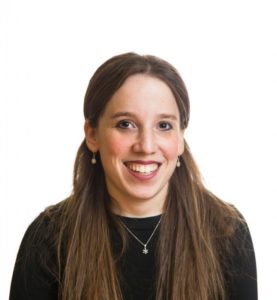 Dr Shira Weiss
Shira Weiss is Assistant Director of the Sacks-Herenstein Center for Values and Leadership of Yeshiva University and teaches Jewish Philosophy at Bernard Revel Graduate School of Jewish Studies. She holds a PhD in medieval Jewish Philosophy, and has been awarded fellowships from the National Endowment of Humanities, The Templeton Foundation and Ben Gurion University. Shira is the author of Joseph Albo on Free Choice (Oxford, 2017), Ethical Ambiguity in the Hebrew Bible (Cambridge, 2018) and co-author of The Protests of Job: An Interfaith Dialogue (Palgrave MacMillan, 2022), as well as articles in academic journal and anthologies.
Current Visiting Scholars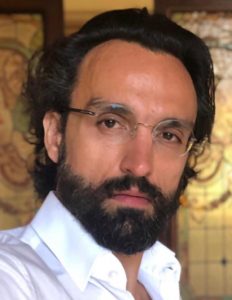 Professor Alessandro Maria Bruni
Alessandro Maria Bruni is tenured Associate Professor of Slavic Studies at the Ca' Foscari University of Venice in Italy. He completed his PhD at the Russian Academy of Science in Moscow (2004) and was a recipient of the Alexander von Humboldt Research Fellowship (2006-2008) and of Membership of the Institute for Advanced Study in Princeton (2012-2013). He has authored more than 70 scholarly publications in the field of Slavic Philology, Biblical Studies, Caucasology, Diachronic linguistics, Palaeography and Codicology (https://www.unive.it/data/people/11897641/pubb_anno). During his time as a Visiting Scholar at the OCHJS he plans to undertake a comparative analysis of the Old Church Slavonic version of the Book of Daniel with the LXX. Thanks to this research, scholars expect to be provided with new insights into our understanding of the textual history and of the literary growth of Daniel.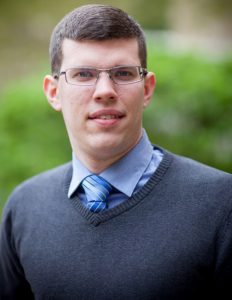 Dr Jeremiah Coogan
Jeremiah Coogan (PhD Notre Dame, MPhil Oxon) is a Marie Skłodowska-Curie Fellow in the Faculty of Theology and Religion and a Research Associate at Keble College. He is also a Junior Fellow in the Andrew W. Mellon Society of Fellows in Critical Bibliography at Rare Book School (University of Virginia) and a Fellow at the Oriel Centre for the Study of the Bible in Oxford.Jeremiah researches material texts and reading practices in the Roman Mediterranean. His first monograph, forthcoming from Oxford University Press, analyses Eusebius of Caesarea's fourth-century reconfiguration of the Gospels as a window into broader questions of technology and textuality in early Christianity. His current project uses the complex reception of Matthew's Gospel to engage ongoing debates about continuity and change in Second Temple, rabbinic, and early Christian texts.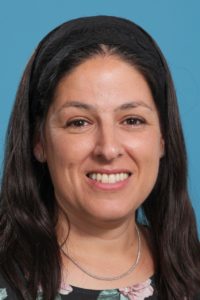 Dr Hila Dayfani
Hila Dayfani completed her PhD in Biblical Studies at Bar-Ilan University with a thesis that concerns the contribution of variants due to graphic similarity to the textual criticism of the Pentateuch. Her research interests include the study of the Pentateuch; Biblical and Post-Biblical Wisdom Literature; Dead Sea Scrolls; and Paleography.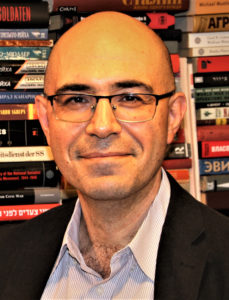 Dr Yaacov Falkov
Dr Yaacov Falkov is a Latvian-born Israeli historian. Since 2016, he is a visiting lecturer in history at Tel-Aviv and Reichman Universities (Israel). He holds a PhD in history from Tel-Aviv University. Falkov is the author of two books: Forest Spies: The Intelligence Activity of the Soviet Partisans 1941-1945 (Jerusalem, The Hebrew University Magnes Press and Yad Vashem, 2017; in Hebrew; the Historical Society of Israel has awarded this book its 2021 Annual Prize) and Between Hitler and Churchill: Two Jewish Agents and the Effort Made by British Intelligence to Prevent Secret Polish-Nazi Collusion (Jerusalem, The Hebrew University Magnes Press, 2022; in Hebrew). He also is co-author of the book Fighters Across Frontiers: Transnational Resistance in Europe, 1936-48 (Manchester, Manchester UP, 2020). 
Dr Falkov is fluent in Hebrew, Russian, and English. He has reading abilities in German as well as Latvian, Polish, and other Eastern European languages. 
As a Visiting Scholar at OCHJS, Dr Falkov will be conducting research for the following project: "Spying the Evil: Soviet Intelligence Faces the Holocaust, 1939-1991."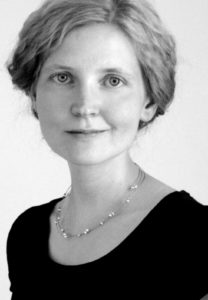 Dr Diana Matut
Diana Matut currently teaches as Ignatz Bubis Chair for Jewish culture, religion and history at the University College for Jewish Studies Heidelberg.
In 1999, she earned her Diploma in Hebrew and Jewish Studies at Oxford University, followed by an MA in Yiddish Studies (2001) at SOAS, London. The same year brought her to New York, where she took part in the Advanced Seminar for Yiddish Studies at the Jewish Theological Seminary.
She has been a fellow at YIVO (New York) as well as at the Oxford Centre for Hebrew and Jewish Studies (twice). From 2019-20, she was convener of the Oxford Seminar in Advanced Jewish Studies research group on "Jewish Musical Cultures in Europe from 1500-1750".
Beside her academic career, Diana is singer and leader of the ensemble simkhat hanefesh (Joy of the Soul) which performs Jewish Music of the Renaissance and Baroque period (see http://www.simkhat-hanefesh.com/).
She regularly lectures and teaches at universities in the UK, Israel, the USA and Canada, France and Italy as well as at Jewish cultural festivals worldwide, such as Yiddish Summer Weimar, Klezkanada, Klezfest London and Maison de la Culture Yiddish Paris, to name but a few.
At Yiddish Summer Weimar, she has been lecturing and teaching song workshops for ten years. Diana is the translator of children's poems by Kadia Molodowsky and, in 2017, conducted the "Young Kadya" choir, an Israeli-German girls' choir performing new choral settings by Alan Bern to poems by Kadia Molodowsky (https://vimeo.com/394287248).
In 2019 she was (together with Josh Horowitz) leader of the Henech Kon project that brought the only surviving pre-war Yiddish opera from Europe back on stage (https://vimeo.com/375097552).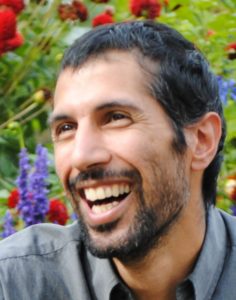 Dr Ilan Moradi
Ilan Moradi is Lecturer of Philosophy at the Beijing Normal University. Born in Jerusalem to a Persian family, he was first educated at the Hebrew University in Jerusalem, where he studied philosophy and Classical Studies (BA). He completed his Master's studies in philosophy at the University Paris-Sorbonne (Paris IV) under the supervision of Professor Jonathan Barnes (FBA), and a second Master's in Hebrew and Jewish Studies at the University Paris VIII (France). His PhD dissertation on Aristotle's theory of substance in the Metaphysics and in the Categories was written under the supervision of Prof. Dr. Holmer Steinfath at the University of Göttingen (Germany).
He taught Jewish philosophy at the University Paris VIII and French philosophy at the University Paris-Nanterre. His monograph Die Evolution der aristotelischen Substanztheorie. Von der Kategorienschrift zur Metaphysik (2011) was praised by the scientific community. His research in Jewish philosophy concerns the aristotelization of Judaism by the Jewish philosophers since the Middle Ages, Aristotelian rationalization of Judaism and the rise of the Jewish rational faith, and the evolution of the Jewish faith and its principles due to rationalization as well as an irrationalization.
During his time as a Visiting Scholar at the OCHJS, he plans to explore Jewish Persian philosophy in the 17th Century CE. The research focuses on Rabbi Yehuda Ben Elʽazar's book The Duties of Yehuda and on his interpretation of the principles of the Jewish faith according to Aristotle's Four Causes Doctrine. It is the first step towards a comprehensive understanding of the influence of Aristotle's philosophy on Ben Elʽazar's book. The research will help to clarify the purpose of the integration of Aristotle's philosophy as well as the place of Ben Elʽazar's interpretation within the evolution of the principles of the Jewish faith whose proponents are Maimonides, Hasdai Crescas, Joseph Albo, and David Messer Leon.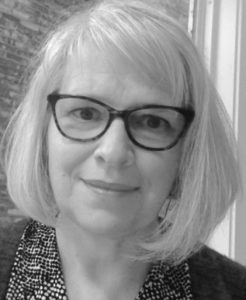 Dr Lucy Pick
Lucy Pick is a historian of medieval thought and culture. Her research interests include the relationships between gender, power, and religion, and the translation of science and philosophy in the twelfth and thirteenth centuries and its impact on relations between religious groups. She is currently working on the earliest Latin translation of Maimonides' Guide for the Perplexed. Her first book, Conflict and Coexistence: Archbishop Rodrigo and the Muslims and Jews of Thirteenth-Century Spain (University of Michigan 2004), discusses Jewish, Christian, and Muslim relations in Toledo. Her second, Her Father's Daughter: Gender, Power, and Religion in Early the Spanish Kingdoms (Cornell 2017) examines the careers of royal women in early medieval Spain. She is also the author of the novel, Pilgrimage (Cuidono 2014), a story about the Middle Ages that explores betrayal, friendship, illness, miracles, healing, and redemption on the road to Compostela.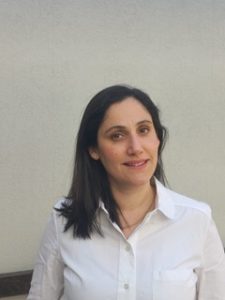 Dr Emma Zohar
Emma Zohar completed her PhD (2019) at the department of Jewish History and Contemporary Jewry at the Hebrew University. In her PhD dissertation, Zohar focused on the Jewish non-Zionists educational institutions in interwar Poland.  She served as a post-doctoral fellow at the Max Planck Institute for Human Development, the Center for History of Emotions, Berlin (2019-2021), and as the NAWA visiting lecturer at the Copernicus University, Torun, Poland (2022).  Zohar's current project "Within the Pale of Pleasure: Polish Jews and the Pursuit of Happiness (1918-1939)" deals with the everyday life practices of Polish Jewry in independent Poland. The research analyzes the consumer and leisure habits of the Polish-Jewish community in contrast to its image as the epitome of Jewish suffering. Her research interests focus on Eastern European Studies, Jewish History, History of Emotions, Gender, and Cultural History.
Current Junior Visiting Scholars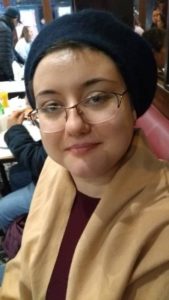 Ms Miruna Belea
Miruna Belea is conducting her doctoral research in co-tutelle at the Centre for the Study of Manuscript Cultures in Hamburg and at Ecole Pratique des Hautes Etudes, Paris Sciences et Lettres. The aim of her research project is to present critically the history of transmission and reception of Sefer Shimmushei Torah, a Hebrew medieval magico-mystical commentary on the first five books of the Hebrew Bible. This also entails the codicological analysis of all Hebrew manuscripts known to contain the text. Looking at details such as material, ink, or script can help date and determine the conditions in which the copy of the text was produced, by whom, and sometimes, for which purpose. Thanks to this current opportunity at the OCHJS, she is able to study medieval manuscripts of the Bodleian Library and produce their codicological description. Miruna also works for Books within Books, a European project whose object is to catalogue all extant Hebrew fragments in libraries around the world.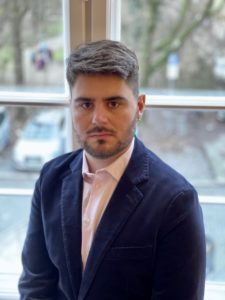 Mr Daniele Minisini
Daniele Minisini completed his PhD dissertation at Sapienza University of Rome (Italy) with a project on the influence of the Book of Parables of Enoch (1En 37-71) on the preaching of John the Baptist. His academic interests focus on Late Second Temple Jewish Thought, Apocalyptic Literature, Textual History of 1Enoch, John the Baptist and Jesus Movement, New Testament and Early Christianity. His current project explores the sources of authority and the authority conferring strategies in the Enochic Literature. He spent research periods at the University of Michigan, Universidad Complutense de Madrid, Orion Center for the Study of the Dead Sea Scrolls and Yale Divinity School.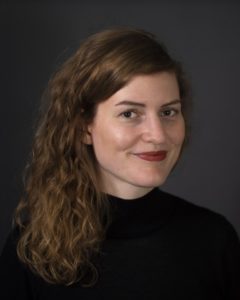 Ms Sietske van der Veen
Sietske van der Veen is a PhD candidate at the Huygens Institute for the History and Culture of the Netherlands and Utrecht University, studying the Jewish Dutch elite between 1870 and 1940. She is affiliated with the Jewish Country Houses project led by Professor Abigail Green. Sietske's research includes an Anglo-Dutch comparison in which she sheds light on Jewish country houses in the Netherlands. Prior to her doctoral research, she worked as a freelance historian and journalist for several years. She obtained her MA in History from the University of Amsterdam. During her studies, Sietske was a research intern at the NIOD Institute for War, Holocaust and Genocide Studies.