Please note that our administrative staff members work from home part of the time during terms and most of the time outside of terms.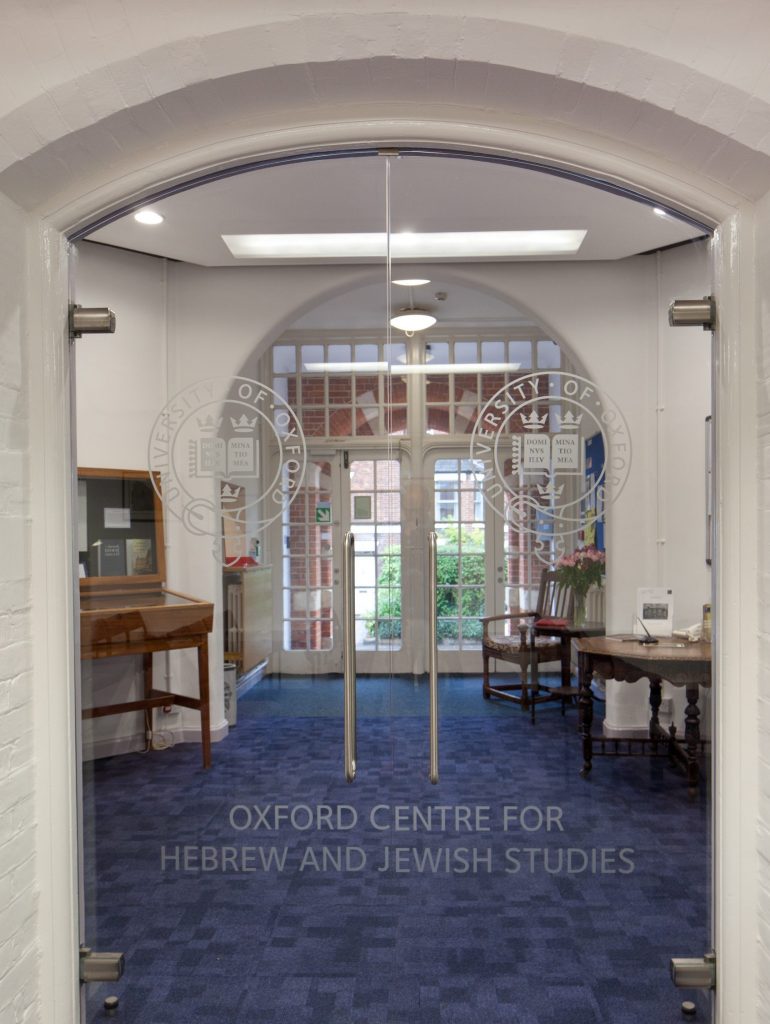 To contact us with any general queries or to join our activities email list, please write to enquiries@ochjs.ac.uk or call us on +44 (0)1865 610422. To receive regular updates regarding our activities, please email our Academic Administrator, Ms Priscilla Lange, at academic.administrator@ochjs.ac.uk and request to join our activities email list. For specific queries, please consult our lists of Staff, Fellows, Lectors, and Teachers. You are welcome to contact any of the individuals listed therein directly.
We are located at the Clarendon Institute on Walton Street, Oxford, OX1 2HG.
Directions: The Clarendon Institute is easily accessible from Gloucester Green Bus Station (a 5-minute walk) and Oxford Railway Station (a 10-15-minute walk). Walking north on Walton Street from Worcester College (at the end of Beaumont Street), the Clarendon is on your right and halfway to the junction with Little Clarendon Street.
Arriving by Car: Public parking in Oxford is very crowded and extremely expensive. The best option for motorists coming from outside Oxford is to use the city's Park and Ride system. Aim for Pear Tree (number 300) or Oxford Parkway (numbers 7 or 700), as those buses stop at our nearest stops: respectively, the Radcliffe Infirmary stop on Woodstock Road  or the Keble Road stop, opposite St Giles Church, on Banbury Road.
Arriving by Train: Outside the railway station, turn left, go past the Saïd Business School, and carry straight on and up Hythe Bridge Street; then, turn left into Worcester Street. Go past Worcester College on your left and continue up Walton Street. The Clarendon Institute has no building number, but you will see it on your right.
Arriving by Coach/Bus: Leave Gloucester Green Bus Station via the north exit. Turn right along Worcester Street, past Worcester College on your left, and bear left into Walton Street.