Each year, the Centre hosts an Oxford Seminar in Advanced Jewish Studies, during which approximately ten scholars from around the world convene in Oxford for a dedicated period of several month to research a topic within Hebrew and Jewish Studies that has the potential to advance the field in an innovative manner. For an archive of previous OSAJSs, please click here; for details of our upcoming OSAJS, please consult the information below.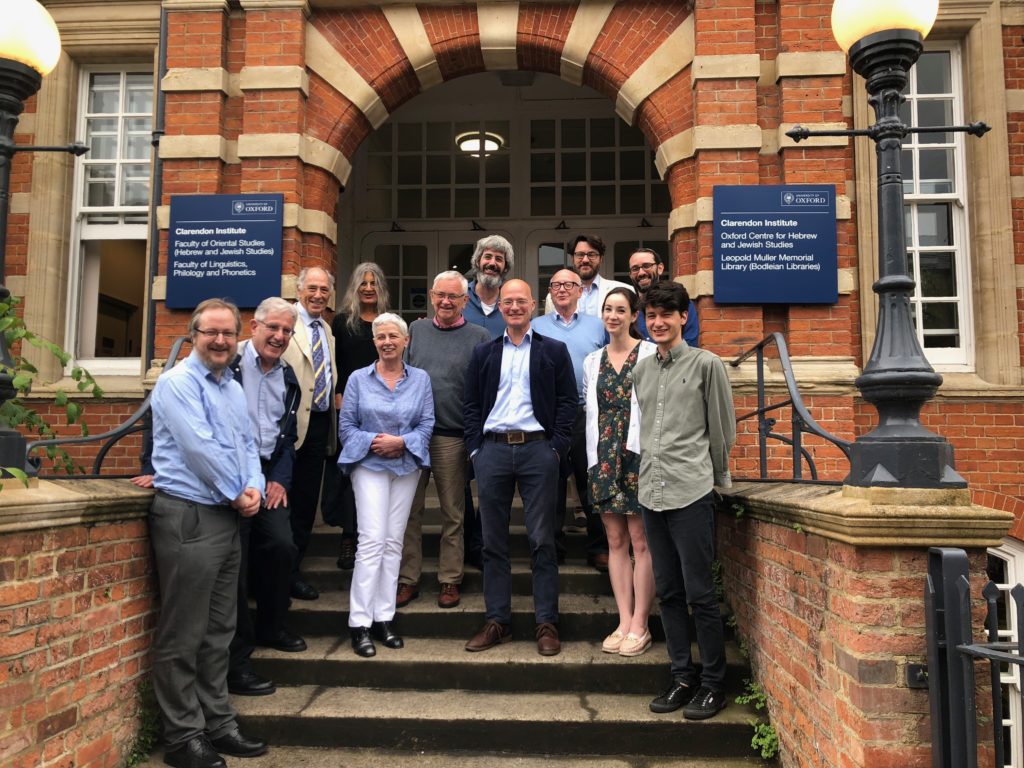 Upcoming Seminars:
'Philosophy in Scripture': Jewish Philosophical Interpretation of the Hebrew Bible in the Late Medieval Period
Trinity Term 2022
Project Leaders:
Paul B. Fenton, Université Paris-Sorbonne
Raphael Dascalu, Monash University
Jewish intellectual history in the late medieval period has been insufficiently studied. Post-Maimonidean exegesis in Hebrew from Spain and North Africa has been a subject of sporadic research, whereas the fragmentary remains of its Judaeo-Arabic counterpart have only been recovered relatively recently, after having been largely lost in the sands of time. This workshop intends to remedy this situation by (a) bridging disparate geographical and linguistic traditions that have yet to be studied comparatively or brought into direct dialogue; (b) promoting the study of this inadequately understood period of Jewish intellectual history among an emerging generation of scholars, thereby addressing a considerable gap in existing scholarship; and (c) combining the efforts of a promising and vibrant team of researchers to articulate a focused yet interdisciplinary assessment of the interplay between late medieval Jewish philosophy and scriptural interpretation. Read more about the Seminar here.
Towards the Study of Jewish-Buddhist Relations
Rescheduled from original dates in 2020-21 due to Covid-19 pandemic; Hilary Term 2022
*Public lectures for this seminar are to be held on Wednesdays from 15:00-17:00 throughout Hilary Term 2022*
Project Leaders:
Boaz Huss, Ben-Gurion University of the Negev
Lionel Obadia, National Agency of Research in France
Sebastian Musch, University of Osnabrück
The aim of the Oxford Seminar in Advanced Jewish Studies for 2020-2021 (rescheduled for Hilary Term 2022 due to the Covid-19 pandemic) is to bring together scholars of Jewish-Buddhist relations and develop a framework for the future study of the field. To date, Jewish-Buddhist studies have received little scholarly attention, even though the historical basis for the study of the Jewish-Buddhist relationship is strong. Read more about the Seminar here.