Each year, the Centre hosts Oxford Seminars in Advanced Jewish Studies, during which up to ten scholars from around the world convene in Oxford for a dedicated period of several months to research a topic within Hebrew and Jewish Studies that has the potential to advance the field in an innovative manner. For an archive of previous OSAJSs, please click here; for details of our ongoing and upcoming OSAJSs, please consult the information below as well as this page for current public lecture series.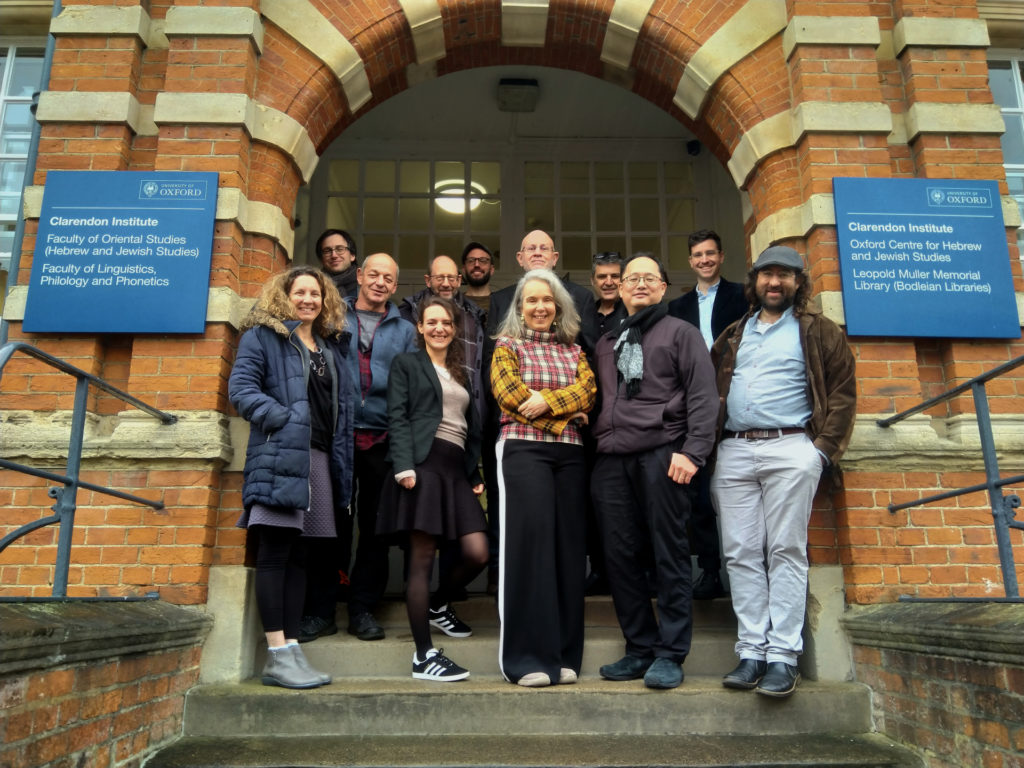 Upcoming Seminars:
'Philosophy in Scripture': Jewish Philosophical Interpretation of the Hebrew Bible in the Late Medieval Period
Trinity Term 2022
Project Leaders:
Paul B. Fenton, Université Paris-Sorbonne
Raphael Dascalu, Monash University
Jewish intellectual history in the late medieval period has been insufficiently studied. Post-Maimonidean exegesis in Hebrew from Spain and North Africa has been a subject of sporadic research, whereas the fragmentary remains of its Judaeo-Arabic counterpart have only been recovered relatively recently, after having been largely lost in the sands of time. This workshop intends to remedy this situation by (a) bridging disparate geographical and linguistic traditions that have yet to be studied comparatively or brought into direct dialogue; (b) promoting the study of this inadequately understood period of Jewish intellectual history among an emerging generation of scholars, thereby addressing a considerable gap in existing scholarship; and (c) combining the efforts of a promising and vibrant team of researchers to articulate a focused yet interdisciplinary assessment of the interplay between late medieval Jewish philosophy and scriptural interpretation. Read more about the Seminar here.
Books in Judeo-Languages: Popular Reading and Scholarship
Michaelmas Term 2022
Project Leaders:
Jean Baumgarten, Research Director Emeritus at the Centre National de la Recherche Scientifique (CNRS, France)
The aim of this OSAJS is to shed new light on the diversified production of books in several Judeo-languages, written about a myriad of topics, and their role in shaping generations of readers, crossing the boundaries between "popular" and "elite" writings. The objects of study will include manuscripts and printed books from the 10th to the end of the 18th centuries—the earliest, Judeo-Arabic and Judeo- Persian books preserved in fragments in the Cairo Genizah and the latest, fruits of the dynamic printing presses in Western (Amsterdam, Italy, Germany), Central (Prague), and Eastern Europe as well as Turkey. The focus of the study will be manuscripts and early prints available in the Oxford collections, which boast such famous books as Judeo-Arabic autographs of Moses Maïmonides or the scholars working on Yiddish, Judeo-Arabic, Ladino, Judeo-French, Judeo-Persian and other languages. The programme will assess the role of books in Judeo-languages in Jewish religious and secular education, devotion and reading for pleasure, as well as their contribution to general Jewish literacy and its social setting. In addition to the texts they transmit, these books will be also studied from the point of view of their materiality: writing materials, page layouts and decoration. Their bookmaking techniques and aesthetics will be compared on the one hand with manuscripts and printed books in the Hebrew language and on the other hand with contemporaneous non-Jewish book in Latin or Arabic scripts. Read more about the Seminar here.