All classes are open to members of the public for registration and will be held via Zoom throughout the term. Please register with the tutor, Mrs Esther Yadgar, at esther.yadgar@orinst.ox.ac.uk for a link to the class.
Michaelmas Term 2021
Weeks 1-8
Please note that language classes do not begin at the beginner's level each term.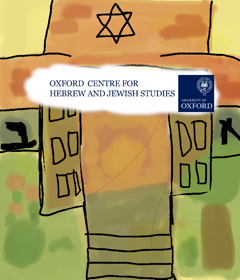 Mondays: Absolute Beginners,* 12:30 (UK Time)
Thursdays: Lower Intermediates,** 12:30 (UK Time)
Thursdays: Upper Intermediates,*** 13:30 (UK Time)
*Absolute Beginners: Learning the alphabet, speaking, reading and writing
**Lower Intermediates: Starting from present and past tenses as well as simple verbs; we will continue by reading short paragraphs and then move on to future tense and other forms of verbs
***Upper Intermediates: Conversational Hebrew; reading of short articles followed by conversation