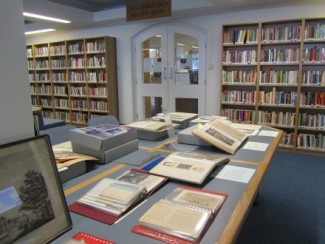 To view the video full screen, please click the button on the right
Visiting Fellowships
Throughout the four decades of its existence, the Centre has enabled many dozens of Visiting Fellows from around the world to pursue research in all areas of Jewish history, literature, language, and thought. In recent years, applications have been welcomed from those working within the scope of specific research projects.
Library facilities include the Leopold Muller Memorial Library and the Bodleian Library in Oxford.
FELLOWSHIPS

OXFORD SEMINAR
IN ADVANCED JEWISH STUDIES
2017-2018
"Greek expanded, Greek transformed.
The Vocabulary of the Septuagint and the Cultural World of the Translators"
The application deadline has now passed.
Read more about the Project here